I was in school the day before with her to accompany her for their Dental check up, she was very brave and volunteered to be the first one. (I'll write another post for this), I was also able to watch her as they practiced for their graduation rights for the next day. She sang the "Lupang Hinirang" then joined the class for their presentation. She also danced along with the other kids on their presentation. I am glad to view this because little did I know that she will not perform the next day for their "moving up". She throw tantrums the moment we put her toga on. She cried endlessly, which made me cry too because of frustration. I was really mad at my father too, because of his foul remarks. I wish I didn't invite him at all, he ruined the day, he ruined the occasion. I learned my lesson and will never invite him again.
Good thing, by the time of recieving of awards she stopped crying and smiled for the camera. She was all lively and all smiles too after that, we figure that she was just crying becuase it was too hot in the venue. MOst of the kids are crying and uneasy because of that, as usual it was a riot. As soon as she got called on stage and got all her medals I brought her outside the very, to get some fresh air. Took of her toga and cap, then she was jolly again, she just hated the toga. She smiled and played around again, going to and fro our seat, getting her gifts for her classmates.
After the ceremonies, we went to Rockwell to eat our dinner. We opt to have our dinner at healthy Shabu Shabu, and my father did it gain, spoiled our night with his not so nice remarks. He suggested to eat chinese food at Mongkok and I said NO. We always eat dinner, I want to eat somewhere else, its a special occasion anyway and I am willing to splurge a little to celebrate. You know what he said? He said, "Kung hindi tyo dun kakain, aalis na lang ako!". In my mind, go ahead, we don;t need you anyway, and who are you to dictate where to go, its our celebration, its my money I should be the one to decide. Go and leave, you are just ruining our night. Of course, I didn't say that, I wish I could. SO I said let's just go to Shabu-shabu, it a lot more expensive about 3 times much more than what I would pay in Mongkok, but its ok little J had fun cooking. We are so full, that we took home a lot of food, and my father was saying "Sarap dito!" every 10 minutes. I really wanted to say, "see? I told you so!"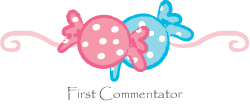 ,